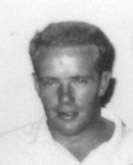 Lt. Charles McKinley-Kemp
We believe he was from Cumbria. Jan Hamilton saw him in Germany and he had been in a bad RTA and did not look too good. Charles Kemp – dropped the Mckinley, served at 2nd Armoured Div HQ and Sig Regt Bunde, Germany from about 1980 as a squadron commander. His CO was the now Master of Signals Sam Cowan. His 2 i/c was a Capt. Jimmy Akehurst and his WO2 was a guy called Fendley.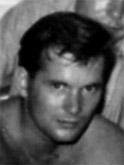 Mal Swain
Married very young and consequently the Brit army would not let him bring his wife out here, which is a silly way of doing things.
Michael Julian Davidson-French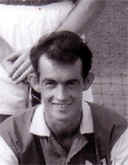 Norrie Brett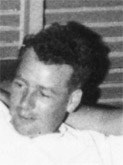 Paddy Makin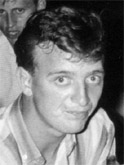 Ray Goddard
He was last heard of in Blandford in 1974/77 as a civvy. Bill Napier (ex 2 Div) used to drink with him regularly when Bill was with 30 Sigs.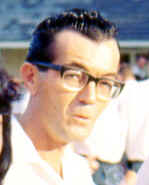 Scouse Williams (Snr) 543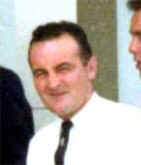 Scouse Williams (Jnr)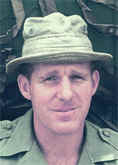 Sgt. Stuart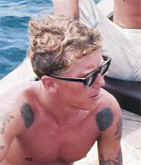 John Peter (Tat) Simpson
Quite a few people would love to see Tat again. . He drank beer very quietly and seriously - at least that was always my impression. Away from my house he could have been terribly rowdy but I doubt it. He was from near Manchester - maybe Ashton and an ex-Denbury Boy.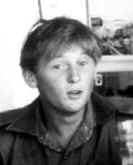 Peter (Willie) Wilson
Willie used to sit and talk to me and he was the type of young man who could talk and talk. We have been looking for him for months and we only found out recently that his real name was Peter. He was from County Durham originally
Jeff Poulter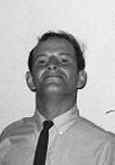 Cpl. Mandelson ?????
I am not sure now whether this is Cpl. Mandelson,
Does anyone know who he is???
His claim to fame was that his wife after a very short time here and in the same evening (April 1968) threw a drink over Squiz and gave Sam a blasting for not allowing women in the compound.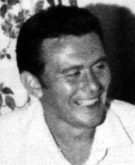 Mick (Paddy) Galvin
Most probably in the Irish Republic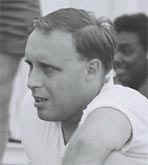 S/Sgt Roy Adamson
The Chief Clerk
Roy was from Newcastle.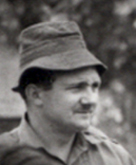 Terry Davies
Sgt in Alpha Troop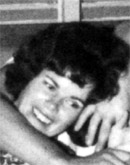 Jean Davies
Jean was the wife of Terry Davies who was made up to Sgt while were there. They had lots of parties like we did and lived on Edinburgh Road. They were Southerners but nice with it!!!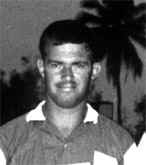 Jeff Hawkins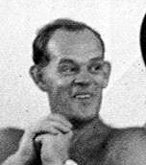 Len Enfield
He was Brit in the Aussie Army and a friend of Rich Squire I believe, and that is all I know until someone tells me some more. Robert Fellowes told me that Len served with 110 Signal Squadron in South Vietnam from Jul-Nov 1968.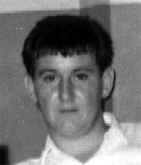 Jeff Downey
He was a cipher queen and never went out in the sun.
Waiting for photo
Geoff Collier
Geoff was a radio tech and last heard of around Southampton. He was a regular visitor to my house apparently
waiting for photo
Darryl Kejewski
I have emailed Bob Chidley to see if he has any photos of Darryl and Geoff Collier. You never know. Bob Chidley's email address bounced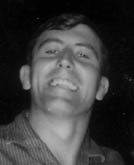 Ted Heaseman
Ted was a Brit and W.O. Y of Sigs in 208 from about 1965 to 1969.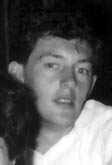 Harry Pearson
Harry Pearson was in 208 from 1966 – 68 and he was a Cpl. Cypher OP, then he went to Singapore. He was married to Velda and was from the Birmingham area.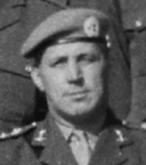 The Gaffer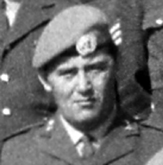 F of Sigs
He came from Middlesborough and supported Middlesborough FC. He had spent a considerable time in Germany and drank huge quantities of Loewenbrau. He was married and his wife was brilliant company.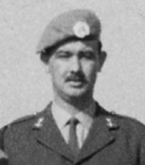 Tom Bowman
He was a Scot and I believe he was going back to Blandford after Cyprus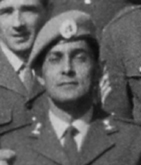 Smiler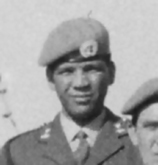 The Hampshire Cricketer
The Hampshire Cricketer couldn't wait to get out to go and play for Hampshire - I think he had Barbadian connections but I'm not sure.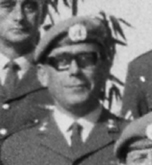 Chalky White
I am sure he was a Geordie but I could be mistaken.