Jim Hardy
Jim was tragically killed in a night-timesingle vehicle roll-over near Trengannu in northeast Malaya, in Aprilof 1966. Two other soldiers of the 208th (Commonwealth) Signal Squadronalso died in this incident. They were Brian Leigh and John Tassell. Allthree were buried in the Military Cemetery at Terendak Garrison.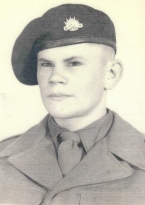 John Tassell
John Darrell Tassell was tragically killed in a night-time single vehicle roll-over near Trengannu in northeast Malaya, in April of 1966. Two other soldiers of the 208th (Commonwealth) Signal Squadron also died in this incident. John had only been serving overseas for three months when he died. He left behind parents, a brother and four sisters. For those that knew John they will remember that he had a great sense of humour and 11 toes. John was buried with full military honours at the Terendak Cemetery. RIP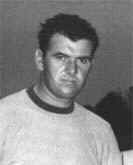 Tim O'Brien
He died aged 65 in 2002 after spendinga few years looking after Diane who died of stomach cancer.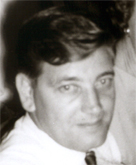 PeteHamilton
Pete died of cancer in 2004/05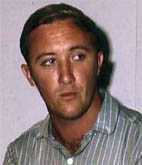 Brian(Gramps) Fielding
Brian (Gramps) Fielding died inSeptember 1997 when he was 58 years of a heart attack.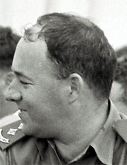 CaptainKeith Collins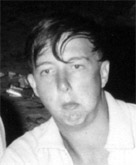 Chris(Flash) Ebdale
Ernie spoketo Chris's Mum in Queensland and she said that he had had two kidneytransplants up to about 1992. This had furthered his life by 10years. As his health deteriorated in later years he went back to live with her and died in about 2002. One day she went in tohis room and found him dead.The RSL organised his funeral.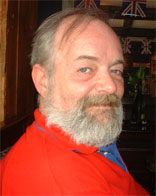 Martin G. Smith
Martin wasthe initiator of this web site and did most of the hard work. I justlaboured on so there maybe trouble times a head when I get completelybogged down. I can also see tears and exasperation when things won'twork. He organised all the computers within my family and I onlywished I had listened a bit more to what he was trying to tell me. Imiss him terribly and he was the kindest person I have ever met. Hewould have been 65 in Spetember.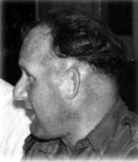 Ken Sixsmith
Ken was amuch loved and respected Troop Sgt of 208 Signal Squadron. I have neverever heard a wrong word said about him. He died on the 10th July.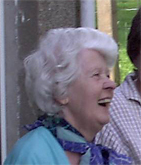 Eleanor
Eleanor wasa loving Mum to Teresa and a respected and loved Mother in law to Tony.She was responsible for the smooth running of three of our reunions upin Northumberland. She really enjoyed the occasions and loved meetingthe 208-ers and looking after them. She will be a miss and theget-togethers won't be the same without her.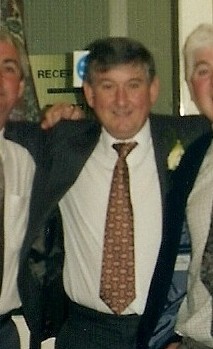 Geoff Downey Geoff was born in Chester, UK in 1947, he enlisted in the Army at the age of 17 and enjoyed a career lasting over 40 years. He sadly died on the 16th April 2009 due to cancer in Liverpool and he leaves a wife and step daughter, and also a son from his first marriage. He was buried alongside his father, mother and his youngest son in Malpas, Cheshire. His last posting was at 59 Signal Squadron at Deysbrook barracks in Liverpool. His family are immensely proud of his contribution and commitment to the armed forces.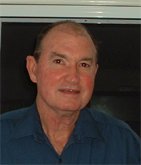 Kenny Barr
Kenneth (Ken) Lawrence Barr 18th June 1945 to 20th April 2009 Ken was born in Ayr, North Queensland to Donald and Pearl Barr. He had a brother Donald and sisters Mavis and Ethel. He met his future wife Jackie when he was 15 and she was 16 so they were real childhood sweethearts. In 1965 Ken was conscripted into the army and subsequently ended up in 208 as a Linesman. On the completion of his 2 years he returned home he got engaged and married Jackie on the 7th September 1968. They had 3 children Janine, Kristin and Eden but sadly Janine was killed in a vehicle accident in 1999. Her death had a devastating effect of Ken and Jackie but in their true style they fought through their loss and came out stronger in their love for each other and for Kristen and Eden. Ken always took a keen interest in his children's activities and adventures as they travelled away from home. He maintained a close regular contact with them. In 2000 Ken was forced in to early retirement with Parkinson's disease. He never once complained about his condition and often joked about his uncontrollable movements. I remember him saying to me once, - "You should see me in the morning before I have my medication, I do the best Tapdance you have ever seen". Those who remember Ken from Malaya, will remember a happy, joking and sometimes irreverent bloke who would do anything for anyone. He had a very keen wit and most who knew him were on the receiving end of it at one time or another. Ken was respected as a fine soldier with a very keen sense of duty. Those who knew Ken will sadly miss him as I do. He was a great mate to me and to many others. He was particular pleased when we learned of Pam's 208 Signal Squadron website. He could now check for his old mates. One particular mate that Ken wanted to catch up with was George Dryborough. He did just that a few years ago when he and he and Jackie travelled to the UK and saw George and Pat. He talked about that time as one of the best in his life. Ken was a kind and compassionate person who will be sadly missed by us all, but he will never be forgotten. Goodbye old mate and comrade. Lest we forget. Andy Anderson